I am an Orthopaedic Surgeon and Physiologist. My main field of research is the musculoskeletal system in spaceflight, immobilisation and ageing. Currently, I am affiliated with Manchester Metropolitan University in the UK, where I work with a DFG (German Research Council) research fellowship grant. This website is about my research, books and what is going on.
Recent highlights:
---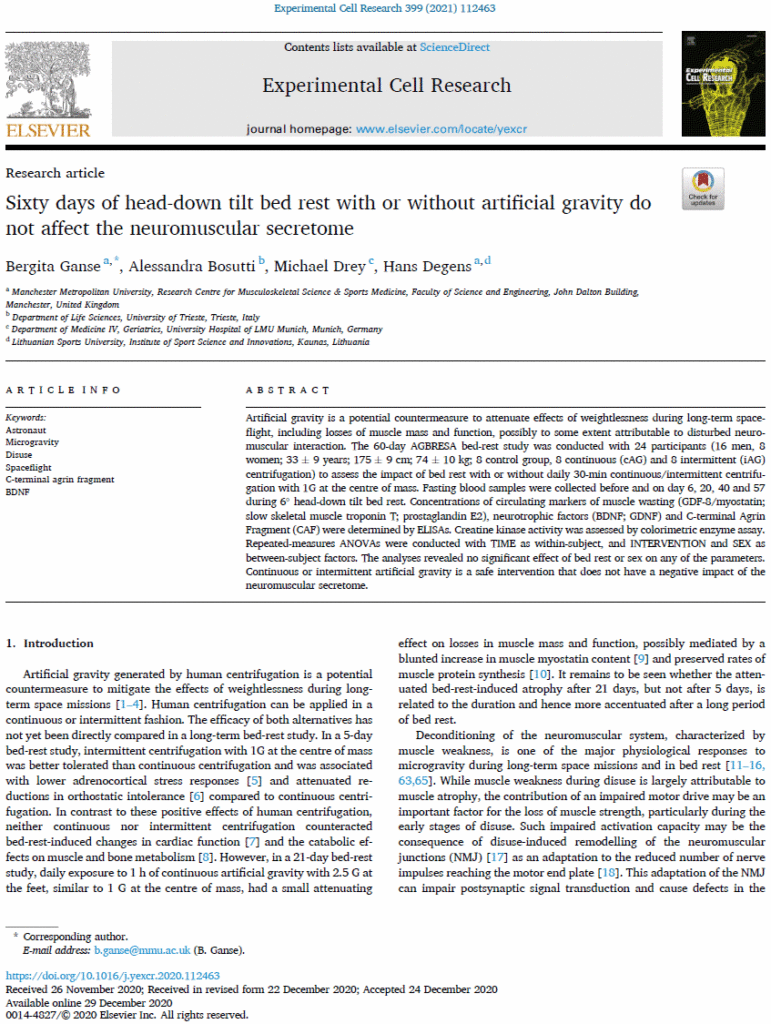 The Journal Experimental Cell Research [IF 3.383] has published our newest paper from the AGBRESA bed rest study, titled "Sixty days of head-down tilt bed rest with or without artificial gravity do not affect the neuromuscular secretome".
---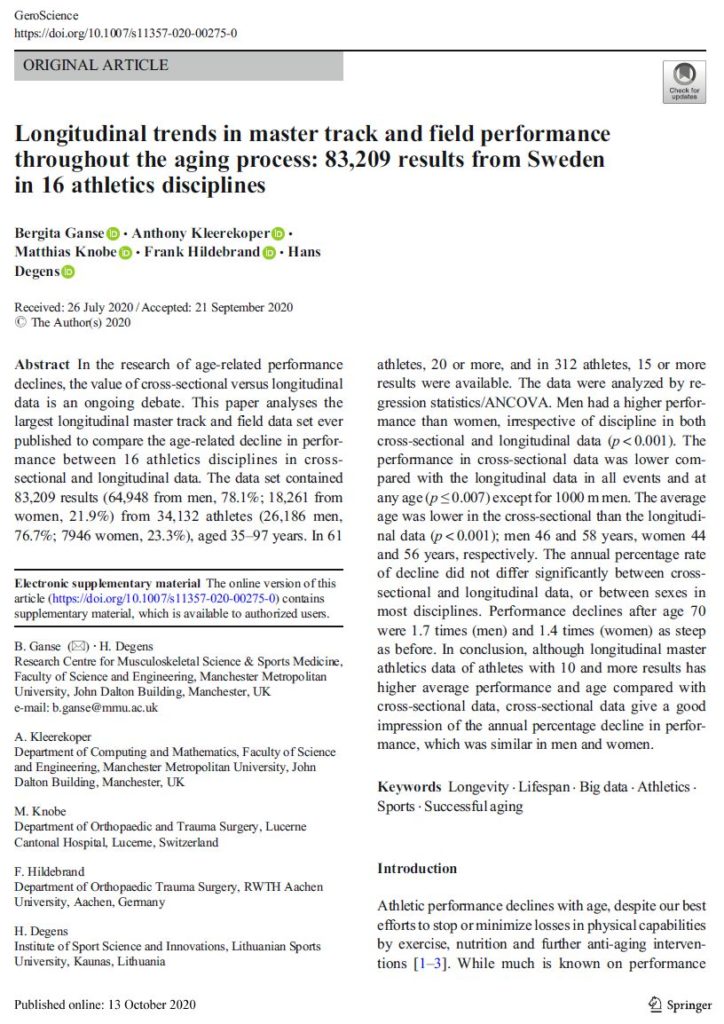 Our newest paper on athletics performance declines with ageing was published in the journal GeroScience [IF 6.444]. Access the paper for free HERE.
---
My brother and I have published our new book titled "The Spacefarer's Handbook – Science and Life Beyond Earth" in August 2020. Find a free preview and further details HERE.
---
Contact: b.ganse@mmu.ac.uk
Find my profile on the Manchester Metropolitan University website HERE.