I am the Professor for Innovative Implant Development at Saarland University in Germany, an Orthopaedic Surgeon and a Physiologist. My main fields of research are the musculoskeletal system in spaceflight and ageing, as well as bone fractures and biomechanics. This website is about my research, books and what is going on.
Recent highlights:
---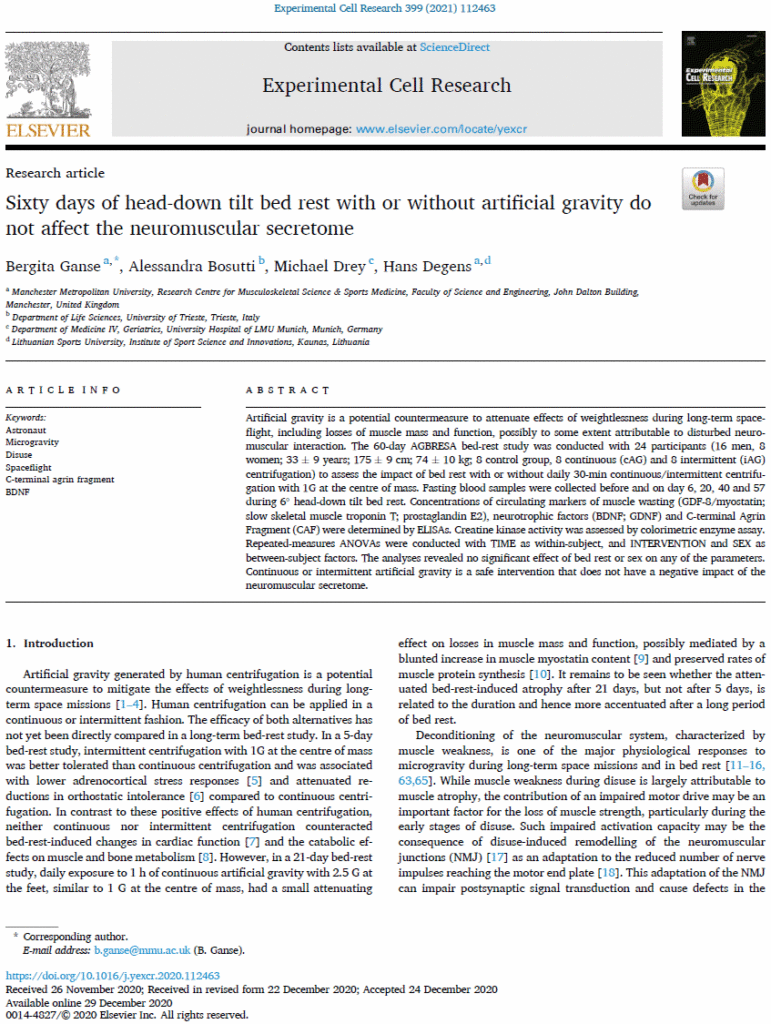 The Journal Experimental Cell Research [IF 3.383] has published our newest paper from the AGBRESA bed rest study, titled "Sixty days of head-down tilt bed rest with or without artificial gravity do not affect the neuromuscular secretome".
---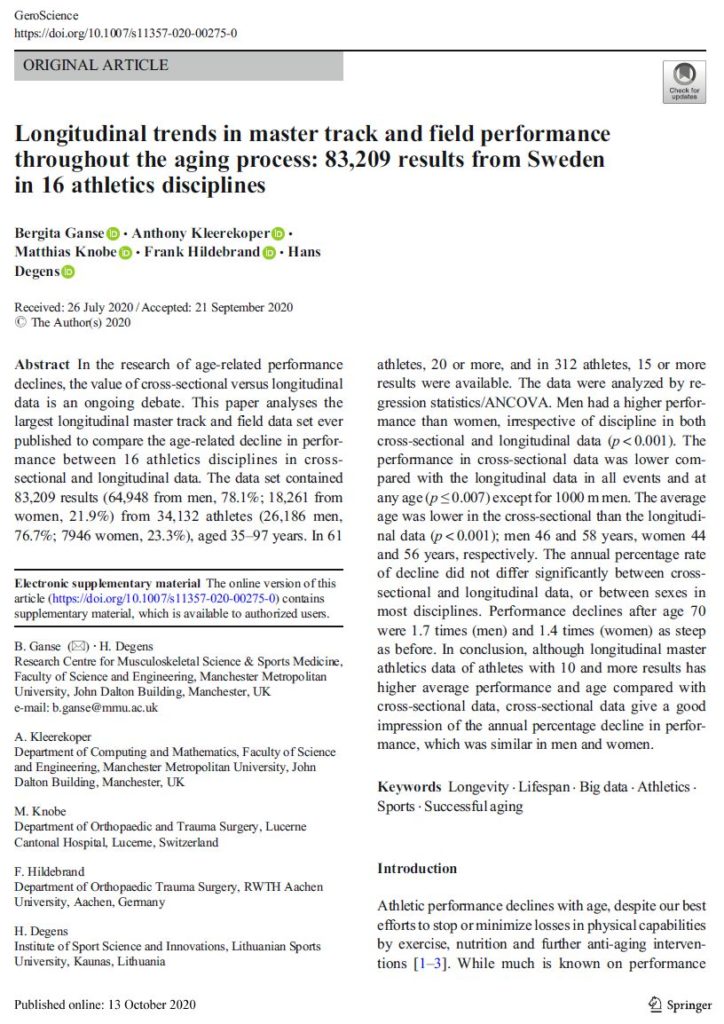 We published a paper on athletics performance declines with ageing in the journal GeroScience [IF 6.444]. Access the paper for free HERE.
---
My brother and I have published our new book titled "The Spacefarer's Handbook – Science and Life Beyond Earth" in August 2020. Find a free preview and further details HERE.
---
Contact: b.ganse@mmu.ac.uk
Find my profile on the Manchester Metropolitan University website HERE.