This is the private website of Bergita Ganse, the professor for Innovative Implant Development (Fracture Healing) at Saarland University in Germany and visiting professor at Manchester Metropolitan University in the UK, an Orthopaedic Surgeon and a Physiologist. Her main fields of research are the musculoskeletal system in spaceflight, immobilization and ageing, as well as bone fractures and biomechanics.
Recent highlights: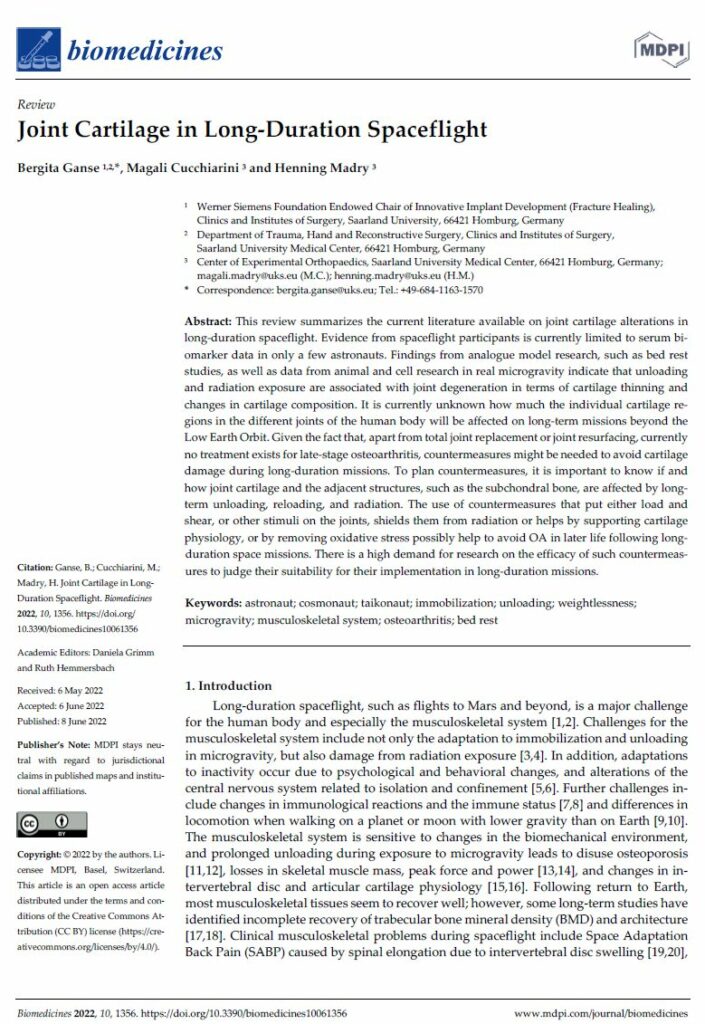 ---
Contact: bergita.ganse (at) uks.eu
Find the website of the department at Saarland University HERE.